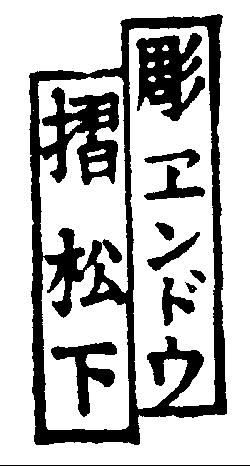 These seals, from Merritt and Yamada page 318, have been identified as follows.
Right seal: Top character hori (carver) followed by the carver's name Endo.
Left seal: Top character suri (printer) followed by the printer's name Matsushita.
Note that the name Matsushita is in Kanji, while Endo is spelled out in 4 Katakana characters.
Thanks to Phil Roach and Marc Kahn.